The Most Research Validated DER & Microgrid Design Platform
Leverage a Proven Mixed-Integer Linear Program (MILP) For Your Research
Use our peer reviewed, mixed-integer linearized optimization approach for your energy and carbon reduction research and capture more projects in different research areas. Or use the innovative optimization techniques in your university curriculum.
Benefit From Our
Free or Discounted

Program for:
National Laboratories: Assess the impact of government policies and objectives on the renewable energy technology mix in your projects. Collaborate on new research topics like tidal and wave energy (hydrokinetic) and innovative storage technologies.
Academic Research: Use Xendee for cutting edge energy modeling and powerflow simulation, and work with us on extending the Xendee algorithm.
Teaching: Prepare your students for the workforce with a free Xendee account allowing them to design Microgrids and explore investment decisions and scenarios. Xendee includes everything they will need to complete projects including initial viability studies, techno-economic optimization, power flow and one-line diagrams, and project management tools.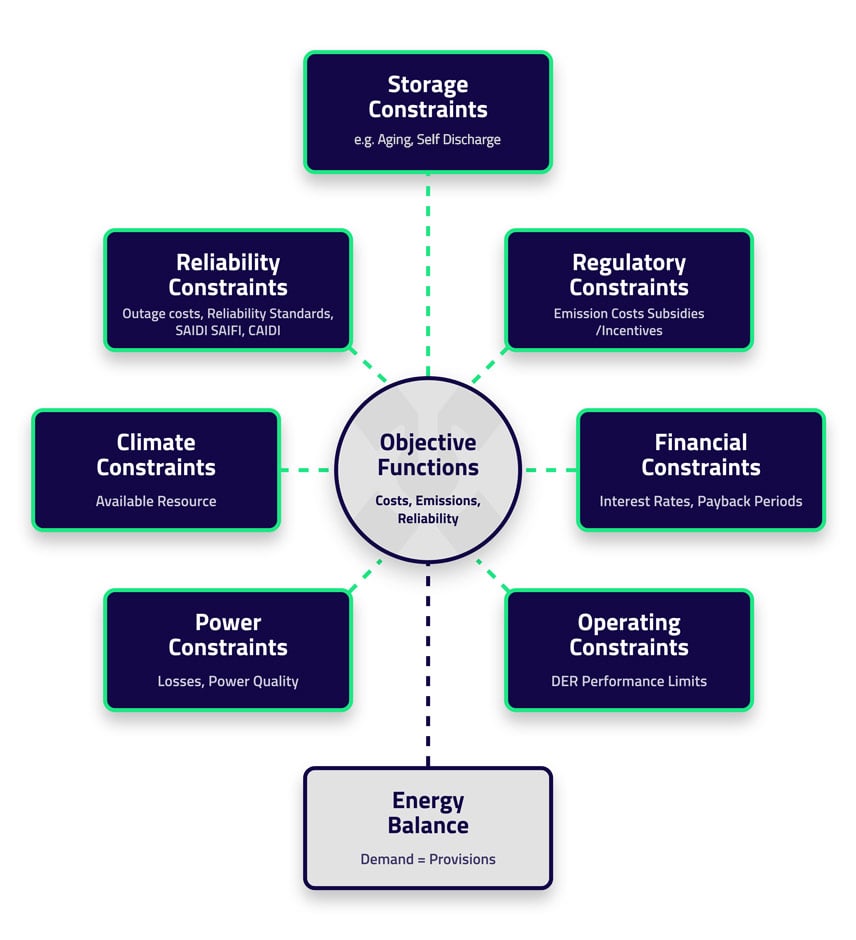 With DISCOVER, leverage your internal portfolio data with utility and weather data to identify optimal DER and microgrid sites in minutes –not months, maximizing your return on investment.



With DESIGN, model power and energy flow in your microgrid/DER network together with financial constraints to create the optimal design, without the need for time-consuming manual iterations.



OPERATE is a plug-and-play DER and microgrid controller that automates system management. The same algorithm and features used in DESIGN to project savings based on tax incentives, multi-node operation, and balancing carbon and cost will carry through to OPERATE, ensuring you realize projected savings.
Xendee has been an integral partner in our microgrid innovation research and in helping UC San Diego to capture new project funding and research opportunities.
Director, Center for Energy Research
University of California, San Diego
Workforce Education & Training
Grow your academic program by offering training to the new energy sector workforce such as veterans, engineers, and students.
The Research Modeling Tool of Choice
Run research analysis faster and easier, and attract more funding, with a proven MILP used by research organizations across the globe.
Enhance Your Teaching Curriculum
Students can do real microgrid and renewable energy projects for free. And learn about cutting edge modeling techniques such as Mixed-Integer Linearized Optimization (MILP) and power flow simulation.
200+ Peer Reviewed Articles
More than 200 peer-reviewed articles documenting the Xendee algorithm.
200+ Universities in 30 Countries Across the Globe
Xendee is utilized by many of the most innovative academic institutions across the world.
Built On 20+ Years of Academic Research
Leverage more than 2 decades of academic research and avoid starting over from scratch.